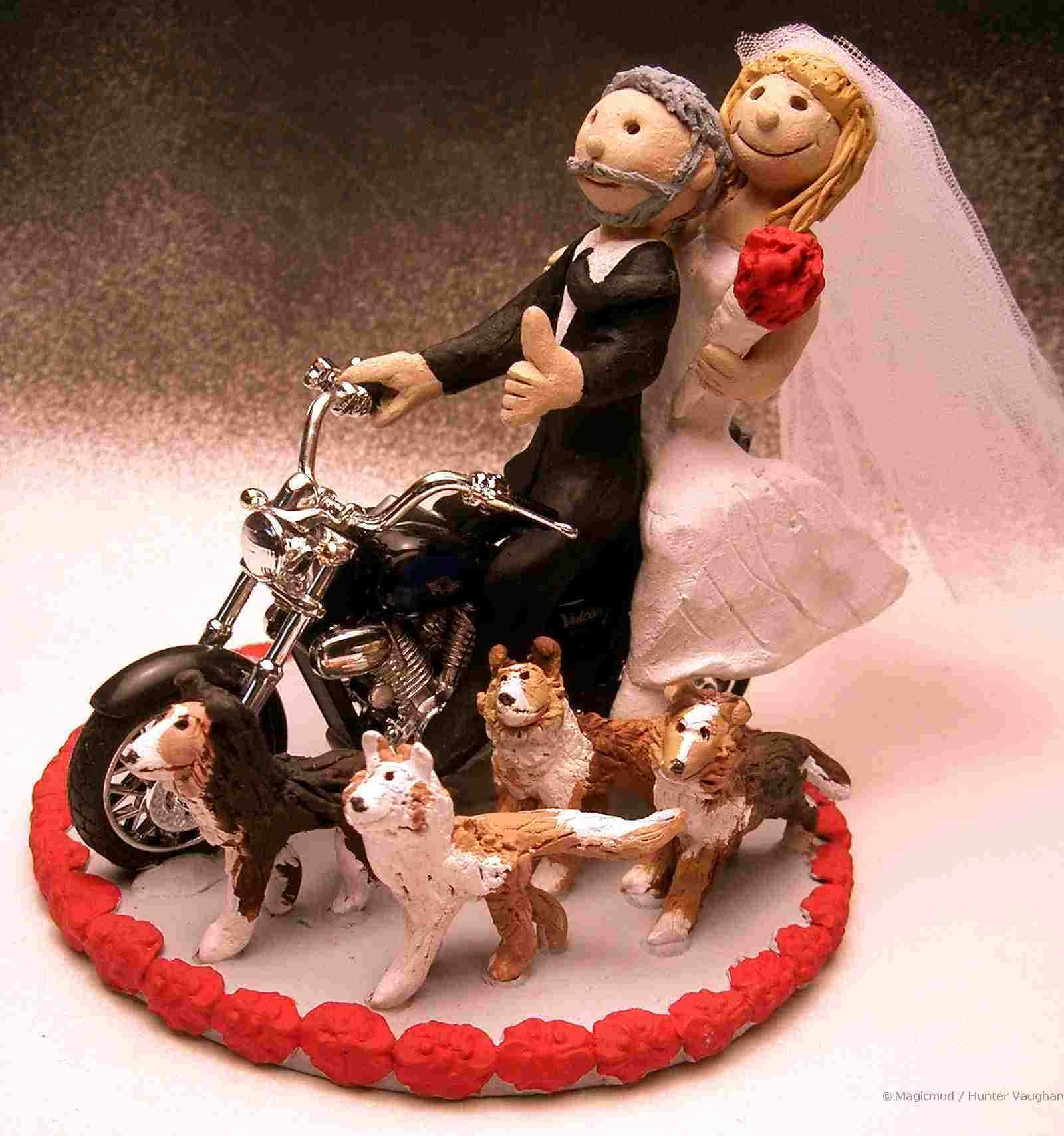 Motorcyclist's Topper
When the Wild Ones Wed!.....immortalized in this Motorcycle Wedding Cake Topper. Four collies run alongside the freewheeling couple....and they did design their cake around it.... below see the picture they sent of the motorcyclists wedding cake topper on top of the cake, and read the way they felt about it...
IT IS AWESOME, HUNTER!!! THANK YOU SO MUCH!! Oh...and the dogs..that's perfect. I can even tell which dog is which!! IT IS SO COOL!!!!! I haven't ordered the cake yet...and now, I know I have to design IT around the topper! Nancy
My name is Hunter Vaughan and I'd be pleased to create a personalized wedding cake topper or any clay figurine for you...call 1 800 231 9814 and we'll design it together....incorporate any elements of your lifestyle into the diminutive work of art !